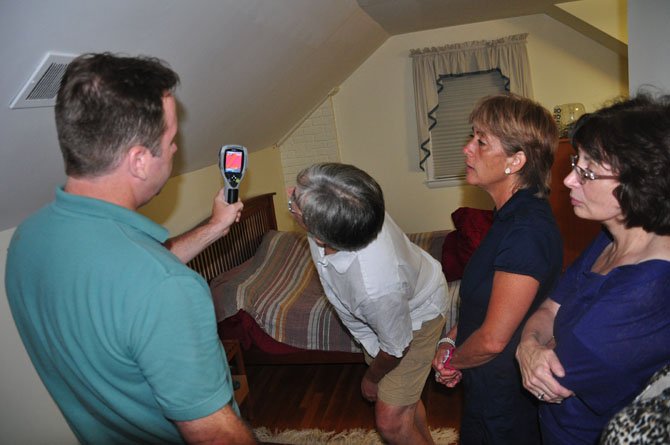 Guests at a McLean residence examine a thermal camera reading from Marty Valentine of Home Performance Solutions Wednesday, Aug. 29. Valentine performed an energy audit as part of a pilot program by Energy Action Fairfax.
Stories this photo appears in:

Energy Action Fairfax wraps up pilot program.
Members of Energy Action Fairfax hosted an energy audit party in McLean, Wednesday, Aug. 29, to show how energy efficiency can be achieved with a few simple steps at home. The event was the sixth audit this summer held in a residence, part of Energy Action Fairfax's pilot program.