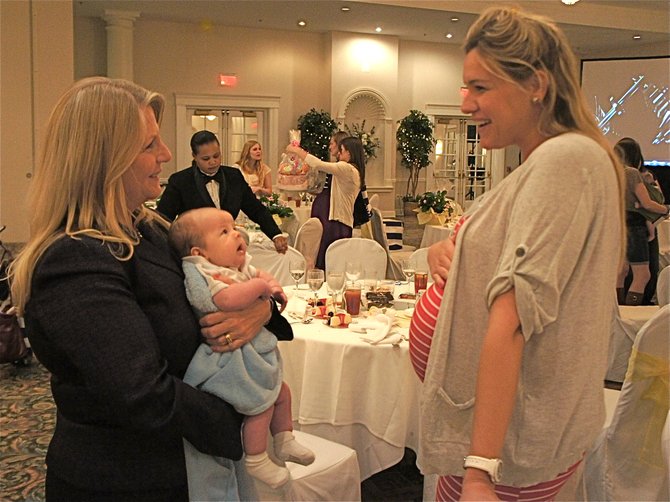 Virginia's First Lady Maureen McDonnell handles 7-week-old Connor Paszkiet like the pro that she is, having raised five of her own. Alana Dickenson, expecting her first, was no doubt picking up some helpful hints. Connor's mom couldn't get in the photo, as she was busy chasing Connor's 13-month-old sister, Kairi.

Stories this photo appears in:

Virginia's First Lady, FLITE and Operation Homefront host the event at Waterford in Springfield.
It started with a phone call 28 weeks ago. What happened in between—the planning, the coordination, the logistics, the marshalling of personnel and resources, and just a lot of hard work—would have made a Pentagon strategist proud. It's a fitting analogy since the recipients of all this effort were more than 100 expectant and new military moms, representing all branches of military service, who attended a very special group Baby Shower at The Waterford in Springfield on Aug. 21.