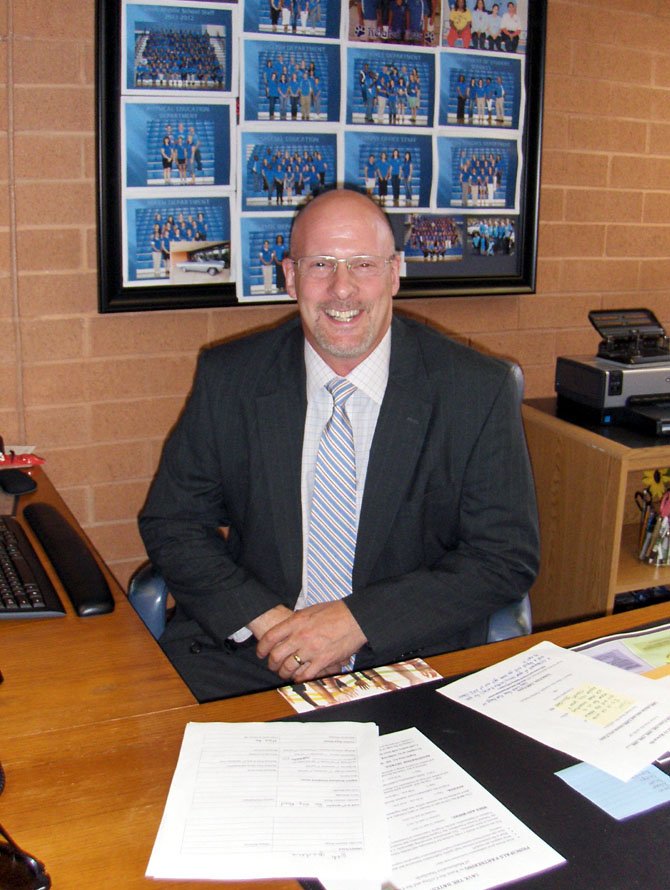 Stone Middle School Principal Scott Phillips is beginning his 11th year there.
Stories this photo appears in:
Stone Middle principal discusses what's new this year.
When Scott Phillips first came to Stone Middle School some 11 years ago, it was jammed to the rafters with 1,350 students. Then Liberty Middle opened in 2002, and Stone's enrollment dropped significantly.