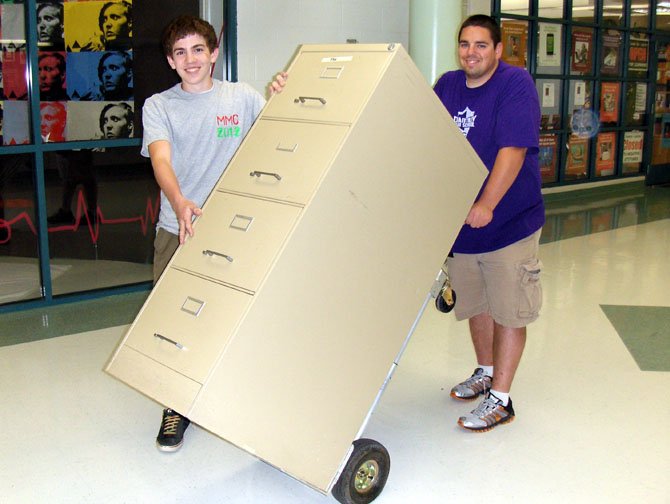 Chantilly sophomore Joey Lisko (on left) helps Associate Band Director Chris Singleton move a filing cabinet down the hall.
Stories this photo appears in:

Teachers are excited about the new school year.
The bells have all rung and the students returned to their classes this week. But school started earlier for their teachers, who spent part of their summer working on lesson plans and readying their classrooms for the new school year.