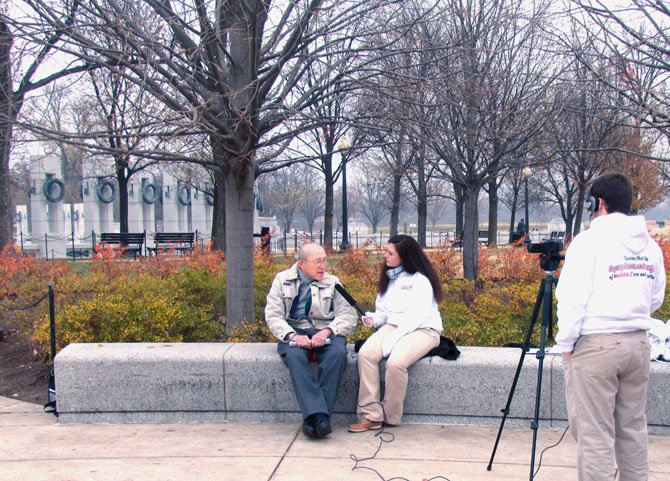 WWII Veteran Steve Guback being interviewed by West Springfield High School senior Elizabeth Bowman. Five seniors from West Springfield High School interviewed the veterans on Saturday, Dec. 1 at the memorial in Washington, D.C. for their senior capstone project.

Stories this photo appears in:

World War II Veterans share experiences with West Springfield High students.
World War II Veterans from Greenspring retirement community were interviewed by local students for the "Meet the Veterans" video project. Just days before National Pearl Harbor Remembrance Day, 12 World War II veterans from Greenspring retirement community in Springfield visited the National World War II Memorial to record their war memories.