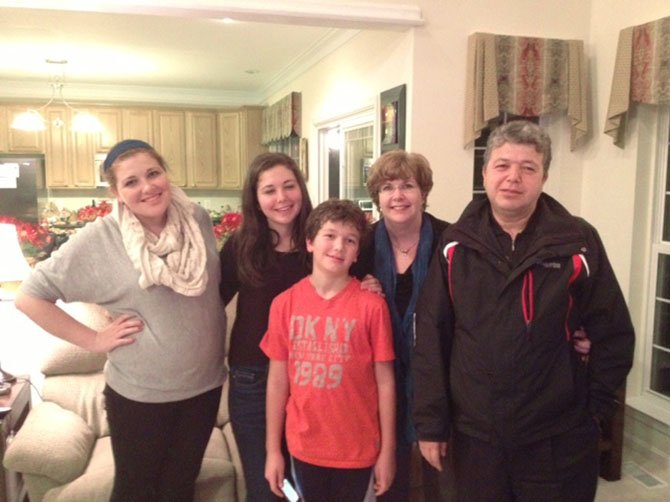 From left—Sarah (William & Mary), Sophia (junior, Westfield High School), Kamran (fifth grader, Cub Run), Robin and Bob Zahory.
Stories this photo appears in:

An Afghan immigrant's story: From Soviet war to American Dream.
"Personally, I never think anyone is better than me, and I never think I'm better than anyone," Bob Zahory of Centreville chuckles as he offers up another pomegranate lemonade.