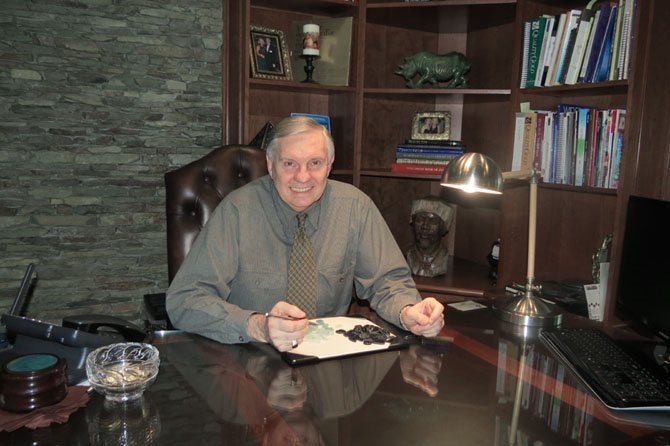 Jorge Adeler, master designer at Adeler Jewelers, has been a part of the Great Falls community for more than 30 years. Pictured above, he sits at his desk preparing designs.
Stories this photo appears in:

Jorge Adeler shares his story of the American Dream coming true.
The American Dream has been shared for generations—some call it an idea; others call it a reality. Many people come leaving behind former lives in search for better ones, not only for themselves but also for their children.