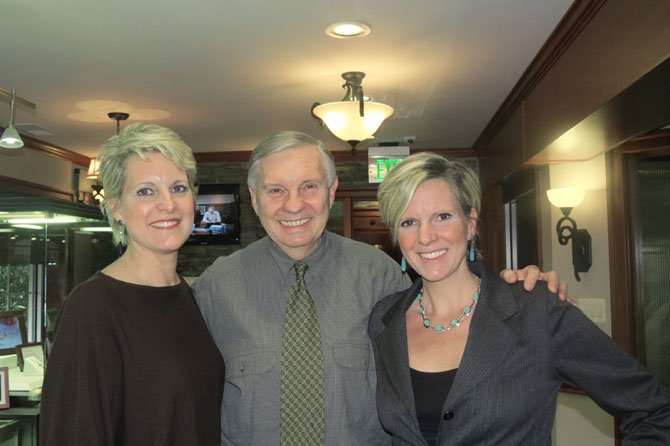 Jorge Adeler stands between his daughters, Valentina Adeler Armour (left) and Wendy Adeler Hall (right), both of whom work in the family business. Valentina is the appraiser and apprentice designer while Wendy is the vice president of marketing and philanthropy for Adeler Jewelers.
Stories this photo appears in:

Jorge Adeler shares his story of the American Dream coming true.
The American Dream has been shared for generations—some call it an idea; others call it a reality. Many people come leaving behind former lives in search for better ones, not only for themselves but also for their children.