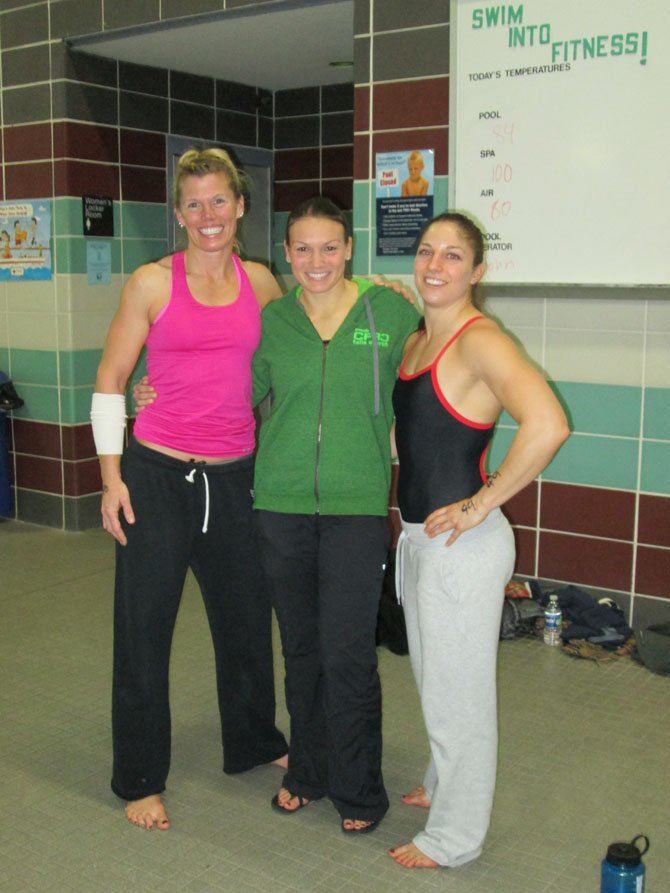 From left—Kim Ebbert from Pittsburgh, Pa., with Kourtney Moceckl and Lindsey Kokal from Arlington, participated in "Cold War II," a CrossFit competition for the Mid-Atlantic region, held last Saturday and Sunday, Dec. 1-2 at the South Run Rec Center and hosted by CrossFit Liberation of Lorton.
Stories this photo appears in:

CrossFit Liberation of Lorton hosts Mid-Atlantic region competition.
There's still another hour to go before sunrise, and it's a numbing 30 degrees Fahrenheit inside the Field House at South Run Rec Center. And yet, hundreds of competitors continue to stream inside, dragging coolers, gym bags, bedrolls and cases of water—anticipating two full days of pushing themselves to their physical and mental limits.