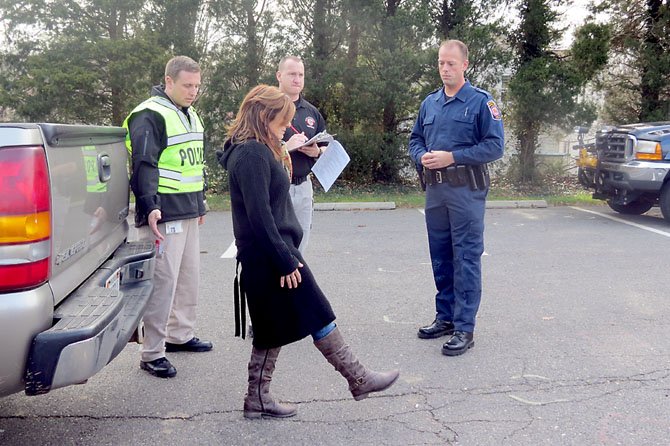 PFC Liz Barrington demonstrates the one leg test as part of the Field Sobriety Test.
Stories this photo appears in:

How to get drunk drivers off the roads?
A demonstration showcasing the training of officers in getting drunk drivers off the roads was provided by the Fairfax County police on Friday, Nov. 30, in preparation for their annual campaign, "Safe December." PFC Bistline kicked off the demonstration with a brief presentation, hitting on key points in training, as well as guidelines in detecting and apprehending drivers under the influence.