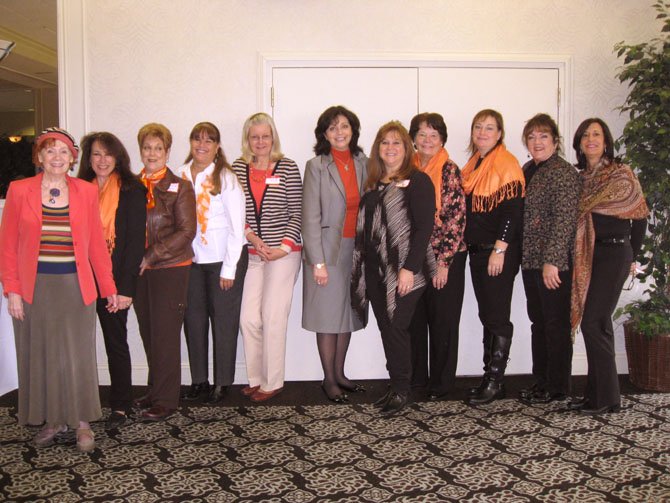 Hostesses at "Coffee, Tea & Brem" are, from left, Caroline Stafford-Pastel, Lynne Bergman, Cynthia Halper, Cathy Colleli, Connie Roos, Dr. Rachel Brem, Jody Goldkind, Maureen Goodwin, Beth Bonita, Karen "KT" Thomas, and Lori Garnher. Not pictured: Aileen Feldman, Joanie Henry, Heather Henry and Sara Lange.
Stories this photo appears in:

Local doctor advocates for lifesaving legislation.
Norbeck Country Club's lush greens were pulsing with positive energy for women's health on Saturday, Dec. 8. Eighty-six women and men gathered for Coffee, Tea & Brem to hear recognized international leader in breast radiology, Dr. Rachel Brem, director of the Breast Imaging and Interventional Center and vice-chair of Radiology at George Washington University Medical Center, speak about technology that is currently available for early detection of breast cancer and what should be available with a particular focus on surveillance for women with dense breast tissue.