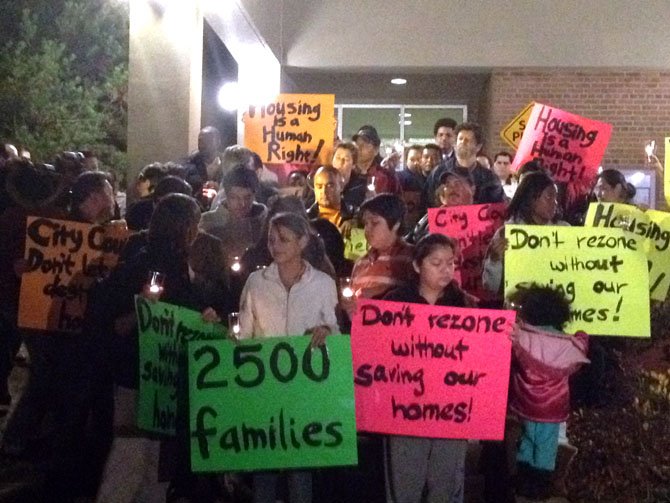 Opponents of rezoning gather for Human Rights Day to protest a plan that many say will displace thousands of low-income residnets on the the West End.
Stories this photo appears in:
Upcoming zoning decision on Beauregard pits tenants against council.
As residents of the West End gathered this week to celebrate Human Rights Day, a spirit of defiance was in the air. Even though members of the Alexandria City Council have already approved the controversial Beauregard small-area plan, residents here are hoping that elected officials will hold off on rezoning the land until safeguards can be put into place to ensure low-income residents aren't displaced by redevelopment.