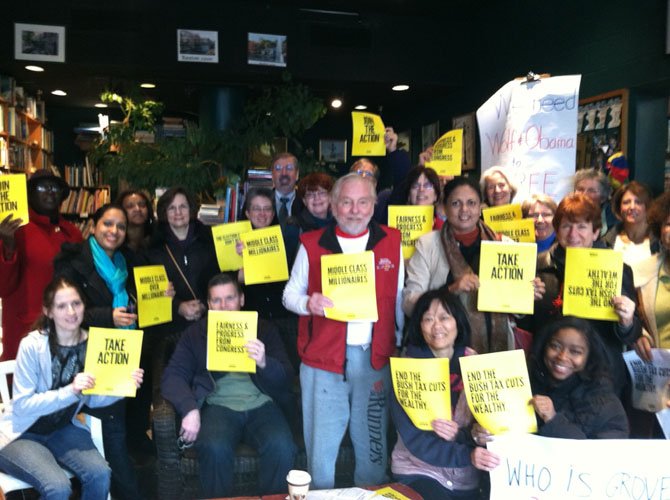 Bush Tax Cuts activists and Virginians and Restonians rally against extending the tax cuts for the wealthy.
Stories this photo appears in:

Virginians rally in Reston to end Bush tax cuts for wealthy.
Dozens of Virginians gathered on Saturday to rally for an end to the Bush tax cuts for the top 2 percent.