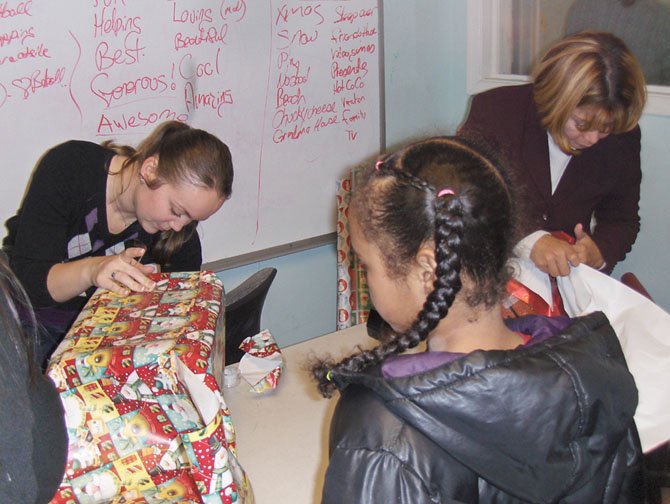 From left: Carmen Berdea and Maria Sorto of the Bank of America wrap up holiday gifts.
Stories this photo appears in:
FACETS helps children give presents to their siblings.
No matter people's income levels, their children still want presents at Christmastime. So each year, FACETS holds Sibling Shops, enabling children to peruse a variety of toys, games and other items, select gifts for their brothers and sisters and have them wrapped.