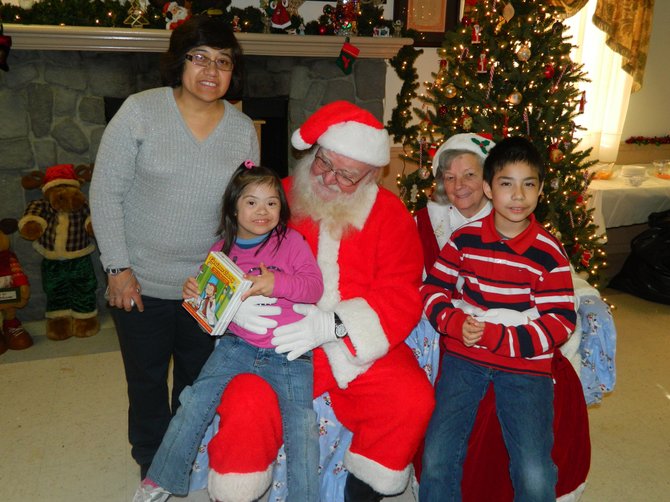 The Hernandez family enjoyed holiday the party—Gloria, 8, and Moises, 10, got gifts from Santa and the American Legion in Fairfax. Their mom Rosa loves bringing her children to Easter Seals Respite events.
Stories this photo appears in:

Special needs, children of veterans and wounded warriors share Christmas cheer.
Brief: Santa delivered gifts to each of the 23 children in attendance at the annual holiday party for children with disabilities and their families as well as families of veterans, active military and wounded warriors on Saturday, Dec. 8 at the Centreville Moose Lodge in Fairfax.