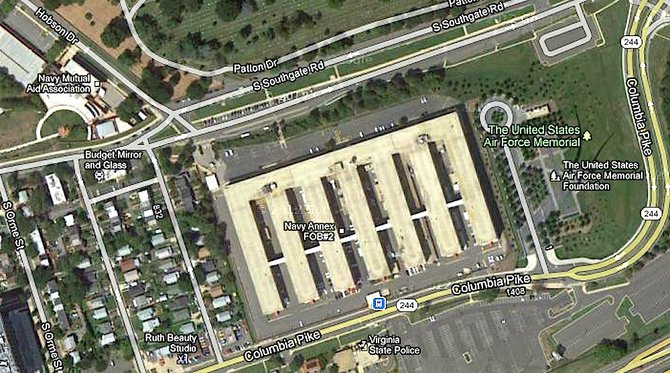 The cemetery wants land the county owns on Southgate Road, while the county is trying to get land that's currently part of the Navy Annex. At issue is whether or not the federal government will contribute to straightening Columbia Pike.
Stories this photo appears in:

Cemetery would get land to expand; county would get site for heritage center.
The ghosts of the Civil War are still haunting Arlington National Cemetery, where county government officials and the U.S. Army are negotiating a land swap that could save the long-planned Arlington Heritage Center.