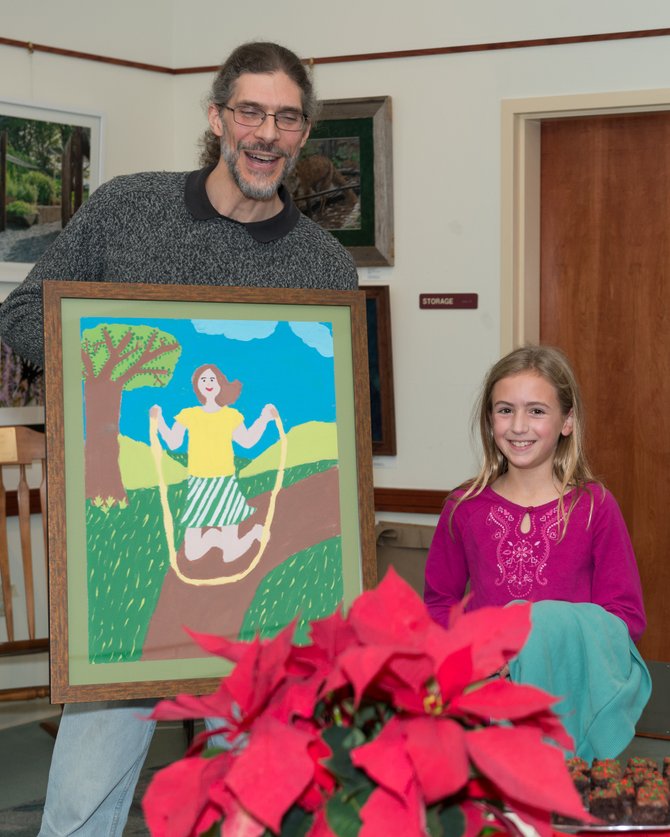 'Jump Rope Girl' by Clara Nickles, a fifth grade student at Colvin Run Elementary, won the Great Falls Studios Elementary Art Contest. Will Tuthill, a printmaker who organized the Elementary Art Contest on behalf of Great Falls Studios, congratulates Clara on her winning artwork.
Stories this photo appears in:

Brief: Great Falls Studios, a network of over 100 artists in Great Falls, has donated a new professional wire cable and hook display system to the Great Falls Community Library to be used for hanging art exhibits in the library's meeting rooms.