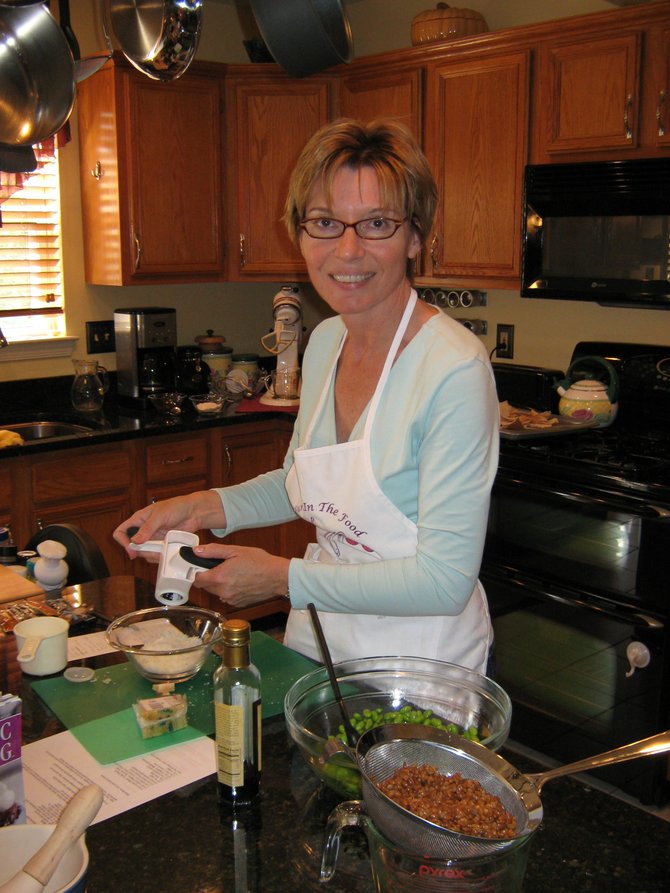 Dietician Bonita Lillie enjoys creating traditional family recipes during the holidays. "If you're cooking a family recipe that you look forward to every holiday and you substitute a fat-free version of something, it won't taste right and you won't satisfy your memory of that dish," she said.
Stories this photo appears in:
Nutrition experts say moderation, not deprivation, is the key
The holidays start with a saucepan of mushrooms — usually portabella, crimini or oyster — sautéing in olive oil. Next, sliced onions sizzle in a bath of bubbling butter and wine until they're caramelized.