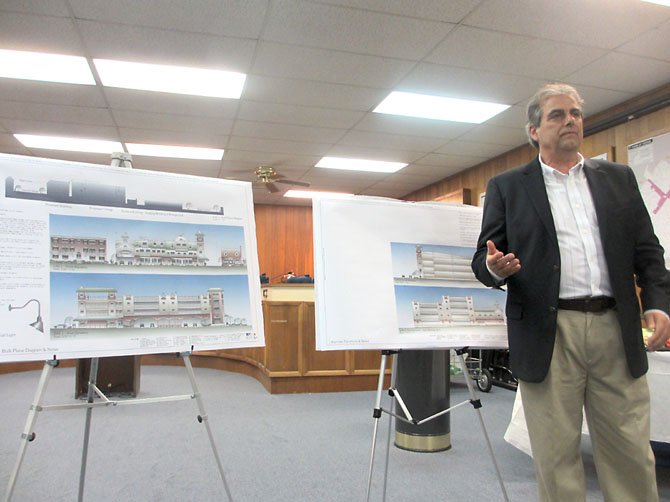 Arrington Properties proposed to build a mixed-use building on Church Street, housing retail, condo residences and a public parking garage. The Town of Vienna held a series of public meetings to gather citizen and business owner input. Project architect Paul Layer describes the site plan at the first public meeting.

Stories this photo appears in:

From devastating wind storm to parking garage, Vienna saw diversity in its news stories of 2012. Trees toppled on houses and cars during the June 29 derecho that ravaged the region and thousands of Vienna-area residents were without power for days as emergency crews worked to repair downed power lines. Vienna heard business news, as well, with the founding of a new Vienna Business Association and the proposed Church Street parking garage.