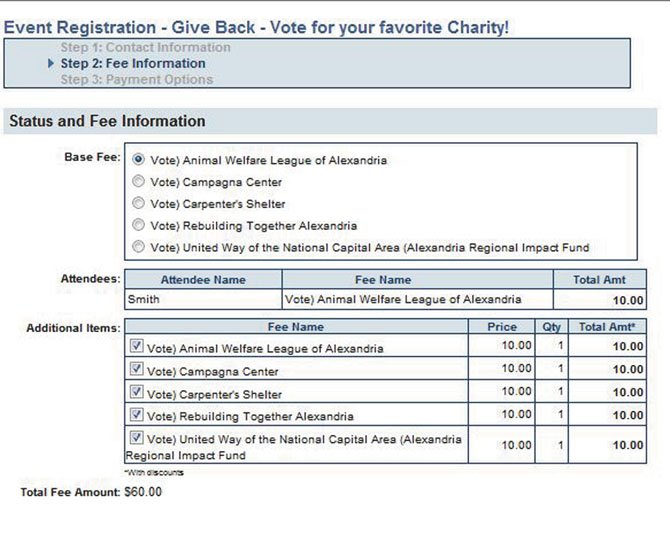 Online ballot for the Chamber of Commerce Giving Back Gala. Individuals do not need to be a member of the Chamber or attend the Gala to vote for their favorite charity. Vote at www.alexchamber.com.
Stories this photo appears in:
Chamber Gala gives back to local nonprofits.
The 2012 Chamber of Commerce Chairman's Gala will for the first time serve as a fundraiser for five local nonprofit organizations through an online voting campaign through the Chamber's website.
Palmieri to chair Chamber of Commerce
When Andrew Palmieri first moved to Alexandria in 1985, he and two roommates struggled each month to pay the rent on their West End apartment. "We were barely making ends meet," said Palmieri as he reflected back on his early years in the city. "I was in my second year of law school and since that