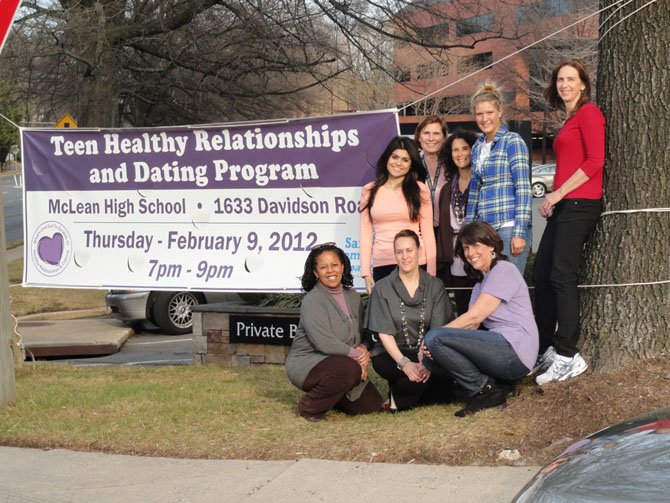 Pictured (front row): Nyka Jasper Feldman, Executive Director of the Safe Community Coalition; Anne Scott, J Gilberts Private Events Coordinator; Susan Mayman, Langley High School PTSA representative and SCC Healthy Relationships Committee Chair. Back row: Kimiya Hahighi, Langley High School Peer Mediators President; Karen Calpin, McLean High School SCC liaison; Mimi Weisberg, SCC Vice President; Holly Dodd, Langley High School SGA Vice President and MaryAnn Lastova, McLean High School PTSA President.
Stories this photo appears in:

o kick off National Teen Dating Violence and Awareness Month, the Safe Community Coalition hung a banner at the corner of Old Dominion and Dolley Madison in front of J Gilberts announcing their interactive educational program "What's Love Got To Do With It?: Healthy Relationships and Dating" at McLean High School Thursday evening, Feb. 9 at 7 p.m.