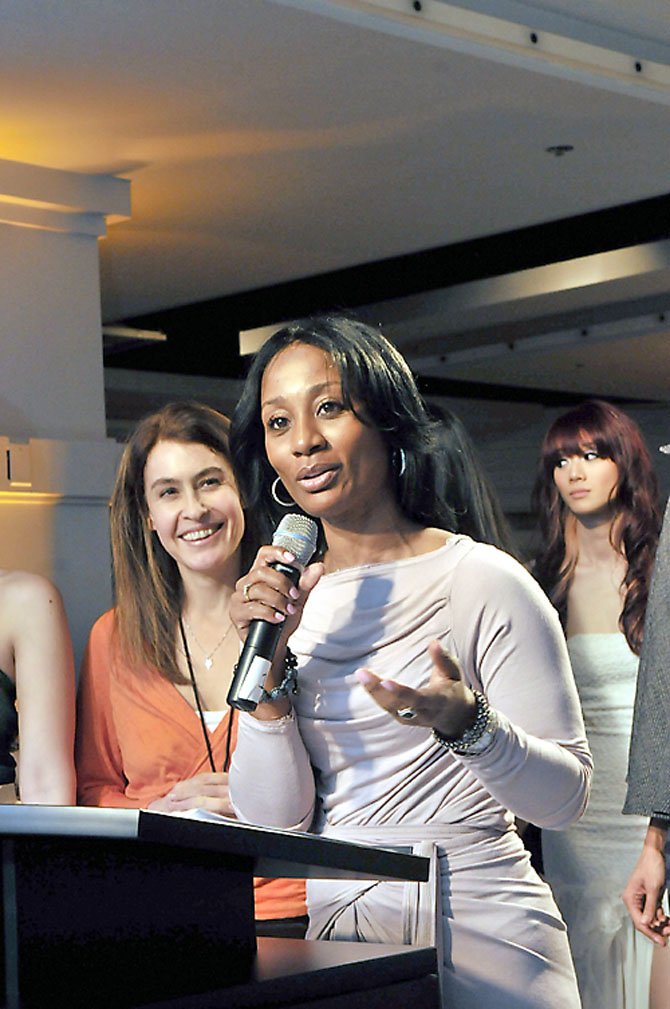 Maggy Francois, founder and executive runway producer of Maggy Francois, LLC produced this year's show. To her left is Angela Fox, president/CEO of Crystal City BID.
Stories this photo appears in:

High fashion requires more than good looks. High fashion requires a complete approach that combines education and real world experience. For those who study at the West Potomac Academy of Fashion Design, the ins and outs of the industry are taught through coursework that emphasizes creativity grounded in practicality.