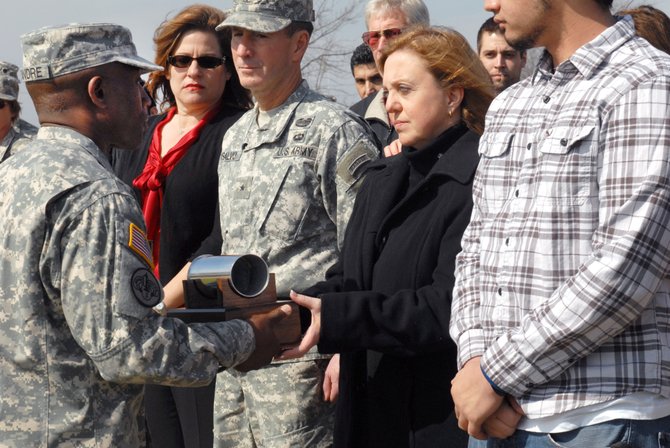 Command Sgt. Maj. Guitaud Leandre, 13th ESC, hands Cindy Hildner an artillery shell moments after it was fired from a cannon in her husband's honor at Fort Hood Feb. 9. Brig. Gen. Terence J. Hildner, the 13th ESC commanding general died in Afghanistan Feb. 3 of apparent natural causes.
Stories this photo appears in:

Terence Hildner, 49, highest ranking officer to die in Afghanistan.
Brigadier General Terence J. Hildner of Fairfax, a highly-decorated officer who received the Bronze Star Medal for combat heroism, died Feb. 3 in Kabul of apparent natural causes, military officials announced Saturday.