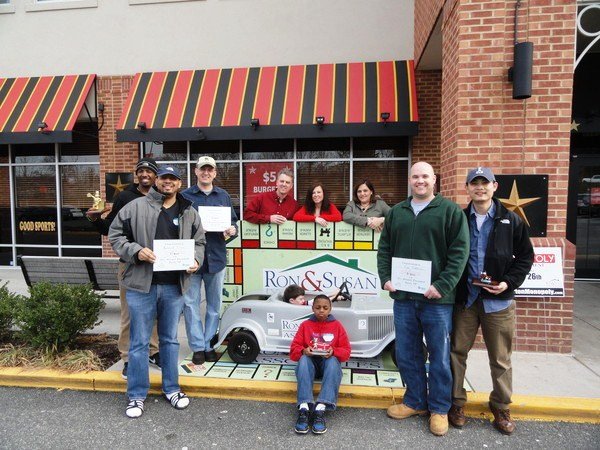 Ron Kowalski (back left) and Susan Borrelli (back right) stand with winners of last year's annual Monopoly Tournament in front of Glory Days Grill in Lorton, which hosted the event to raise money for Habitat for Humanity of Northern Virginia. This year's tournament will be held Saturday, Feb. 25 from 9 a.m. to 2 p.m. at the Workhouse Arts Center.
Stories this photo appears in:
The new location isn't under the boardwalk, and you won't receive a "Get Out of Jail Free" card, but Ron Kowalski, founder of Lorton's annual Monopoly Tournament, said players of all ages will have a blast competing in the 5th annual game tournament at the Workhouse Arts Center.