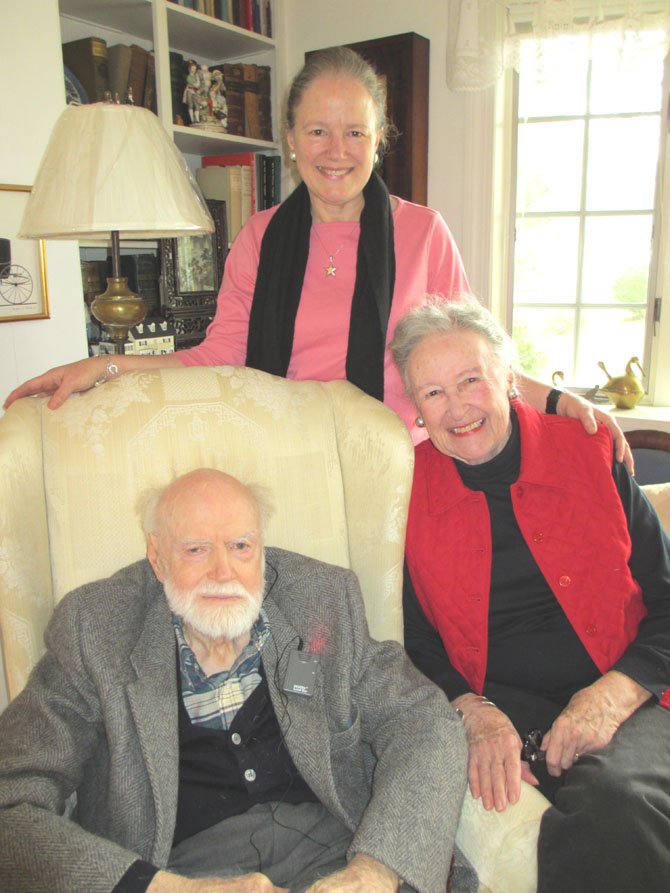 Mayo and Connie Stuntz, in their Vienna home, with daughter Anne, president of Historic Vienna, Inc.
Stories this photo appears in:
Prominent Vienna couple celebrated 65th wedding anniversary on Feb. 8.
In 1946, World War II was over and men and women in the armed forces were returning home, some to the hugs of spouses and children, others to parents and siblings. Mayo Stuntz, born and raised in Vienna, was one of those young men returning as an eligible bachelor.