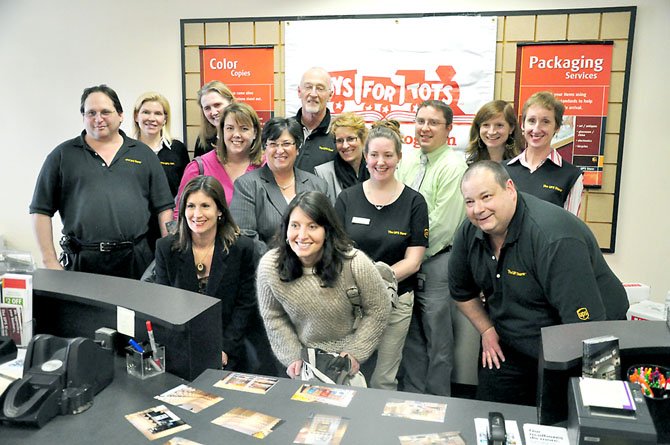 Staff from the South Lakes UPS Store, Reston elementary schools and other community groups at the UPS Store Friday, Feb. 10 after owner Hal Berens presented $10,000 worth of books to Lake Anne, Terraset and Forest Edge Elementary Schools, as well as Reston Interfaith.
Stories this photo appears in:

Store presents $10,000 worth of books to local schools and learning centers.
There were piles of extra packages around the UPS Store in the South Lakes Village Center Friday, Feb. 10. The stacked white boxes weren't being shipped around the country, instead they were filled with books destined for local learning centers.