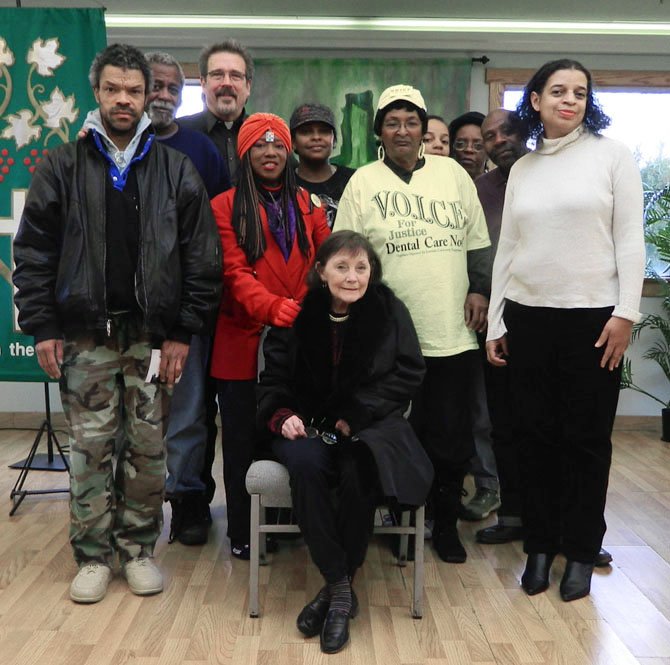 State Sen. Toddy Puller (seated), who visited Rising Hope Sunday, called legislation requiring drug tests for people receiving Temporary Assistance to Needy Families "mean-spirited."
Stories this photo appears in:

Richmond's action said to compound economy's effect on those in need.
Eager to meet their state legislators and see them in action at the General Assembly, 25 people from Rising Hope Mission which serves the homeless and needy along the Route 1 corridor journeyed Feb. 2 to Richmond in a bus paid for by Del. Scott Surovell.