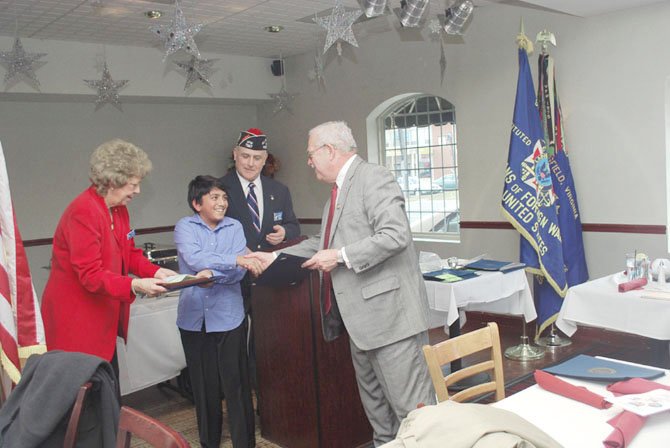 Paarth Jain, first Place winner of the Patriot's Pen Award, shakes hands with U.S. Rep. Gerry Connolly who handed him a copy of the Congressional Record certificate.
Stories this photo appears in:

Local students, teacher, public safety officials, businesses recognized.
Paarth Jain, a sixth grader at Keene Mill Elementary, woke up early on Sunday to catch his 4 a.m. flight with his family from Miami to arrive at home in Springfield for a very special event he could not miss: the Springfield Veterans of Foreign Wars (VFW) Post 7327 and the Ladies Auxiliary awards ceremony honoring local students, a teacher, public safety officials and businesses at JW & Friends Restaurant in Springfield on Sunday, Feb. 12.