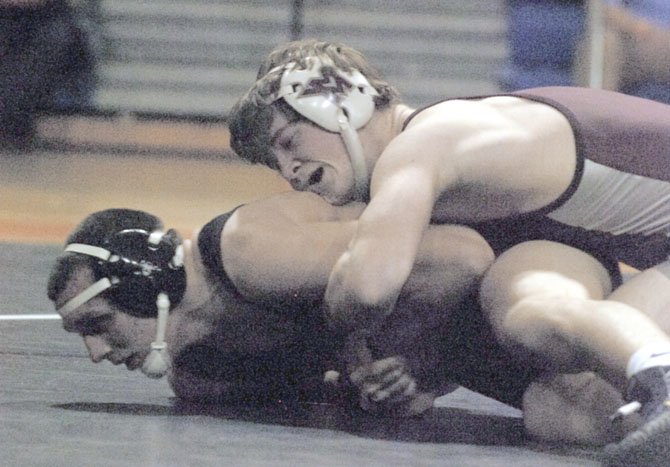 Mount Vernon senior Dusty Floyd, top, captured the 170-pound Northern Region wrestling championship on Feb. 11 at Hayfield Secondary School.
Stories this photo appears in:

Majors finish fourth at region wrestling championships.
Centreville's Ryan Sepulveda challenged Mount Vernon's Dusty Floyd and held a 1-0 lead midway through the third period. But Floyd would not be denied as he tied the score with an escape and produced the winning points with a takedown in the final minute. Fans on both sides of the gym at Hayfield Secondary School chanted "Let's go Dusty!" as Floyd won a 3-1 decision on Feb. 11.