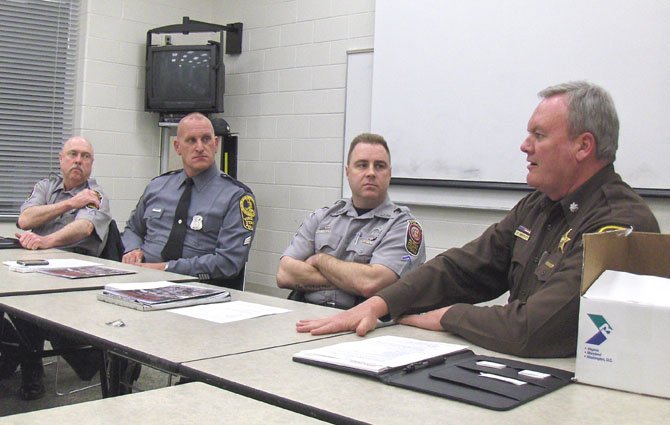 From left; PFC Wayne Twombly, Sgt. Robert Alessi and PCA Pete Katinsky listen while Lt. Col. James Whitley makes a point.
Stories this photo appears in:

When it comes to places to live, the Sully and Fair Oaks districts are among the tops in Fairfax County. And four public-safety officers presented crime statistics to back it up at the Jan. 25 meeting of the Sully District Council of Citizens Associations.