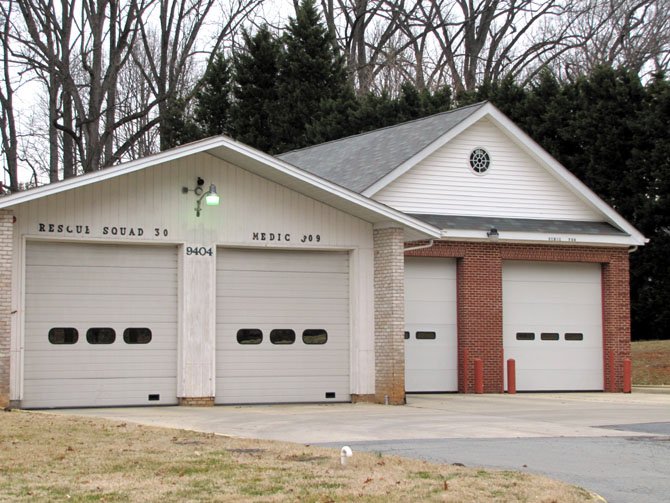 Cabin John Park Volunteer Fire Department, not the county, owns Station 30 on Falls Road. The current CIP will delete any county funding for improvements to the station, which lacks facilities for female firefighters, and CJPVFD will begin fundraising for the multi-million dollar expansion and renovation.
Stories this photo appears in:

Montgomery County declines to fund its share of project.
County Executive Isiah Leggett removed the $7 million renovation and addition project to Cabin John Park Volunteer Fire Department Station No. 30 on Falls Road from his current proposed Capital Improvement Program. What was originally supposed to be a joint project between the county and the Cabin John volunteers is now on hold because of a disagreement over ownership.