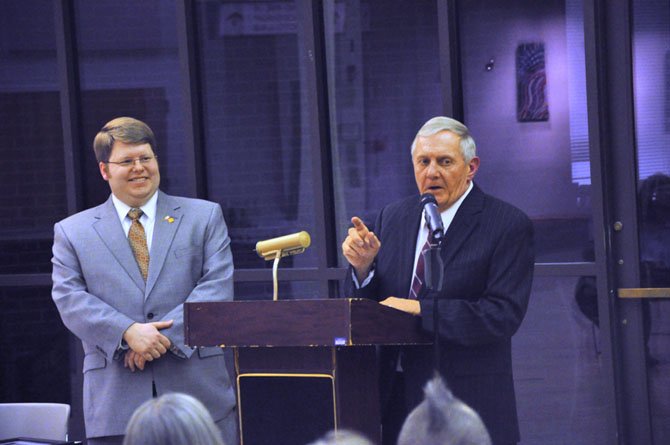 From right Nick Brown, a Restonian since 1975, was awarded the Reston Citizens Association Citizen of the Year by RCA President Colin Mills. Brown has volunteered for almost four decades for dozens of organizations in the area.
Stories this photo appears in:

Nick Brown recognized for almost four decades of volunteer work.
When he moved to Reston in 1975, Nick Brown wasted no time getting involved with his community. Thirty-seven years later, he was named the Reston Citizen Association's Citizen of the Year during a ceremony at the Reston Community Center Monday, Feb. 20.