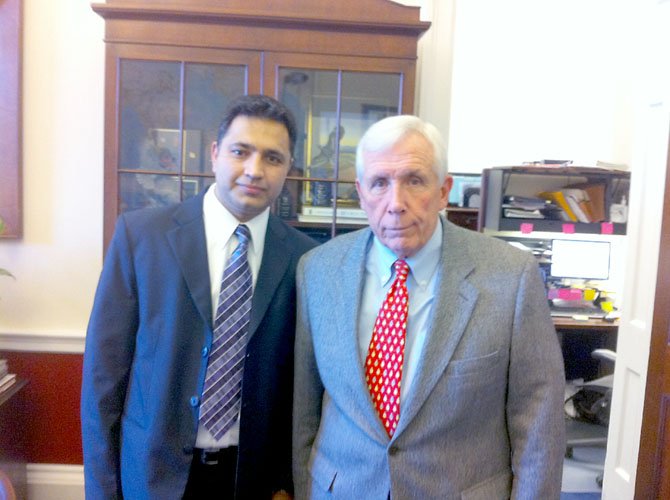 Sharma's interview with Rep. Frank Wolf (R-VA) will air in the next few weeks. In November, Wolf threatened to cut off aid to Nepal unless the country permitted refugees fleeing Chinese rule in Tibet to transit through Nepal.
Stories this photo appears in:

Recent Nepalese immigrant uses Public Access TV Show to bring about positive change.
According to the 2000 U.S. Census, there are more than 9,400 Nepalese living in the U.S. Krishna Sharma of Springfield, founder and CEO of Vision for Nepal, hopes to reach many of these immigrants and others sympathetic to Nepal through his TV program, "American Conversations," which airs on Fairfax Public Access Channel 30 on Tuesdays at 10:30 p.m.