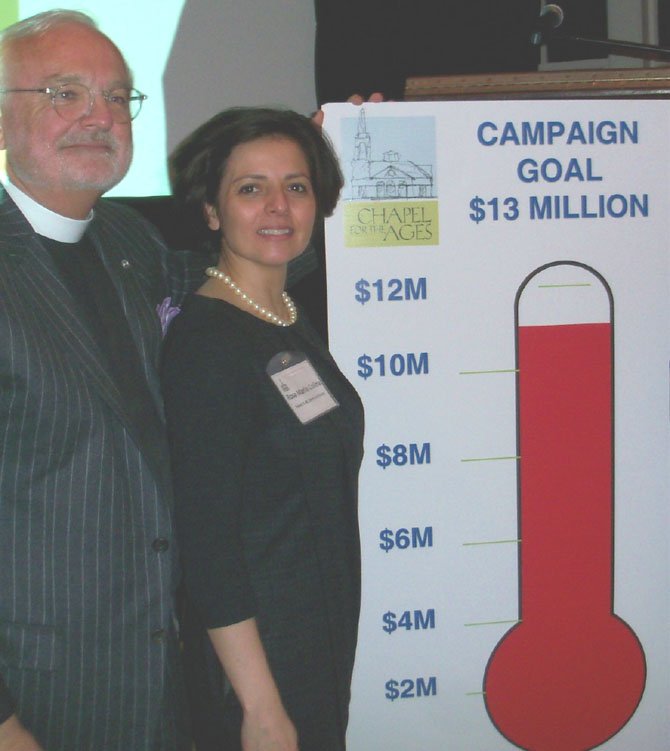 The Rev. J. Barney Hawkins IV and Rosa Maria Colina, associate with Robert A. M. Stern, Architects
Stories this photo appears in:
Additional funds still needed to replace chapel.
Allowed to start a 100-yard dash at the 80-yard mark confers a mighty advantage on the racer. So it is with the Virginia Theological Seminary. The public — and final — phase of the Seminary's "Chapel for the Ages" campaign is beginning. Of the $13.0 million needed, $10.8 million has been raised.