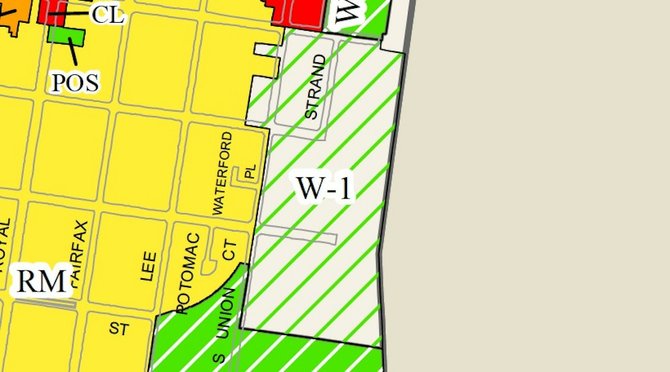 The small-area plan approved by City Council members in January would increase density at the Cummings-Turner property, shown in the W-1 zone here along with Robinson South, from 71,000 square feet to 187,000 square feet. That zoning change is in limbo, which means the developer could be restrained to the previous zoning of 125,000 square feet.
Stories this photo appears in:

Two appeals and a court challenge have put the brakes on zoning changes.
During today's public hearing, members of the Alexandria City Council are set to consider an ordinance officially incorporating the controversial waterfront small-area plan into the city's master plan.