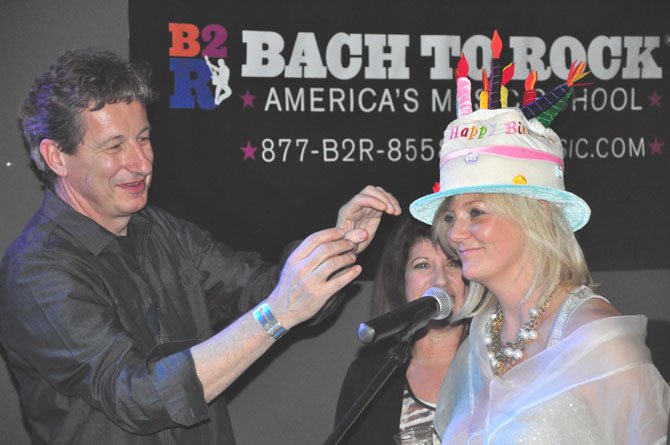 Pete DiCenso of the Dead Cat Bounce Band presents Julie Lansaw Warrin with a hat commemorating the McLean Project for the Arts 50th anniversary Friday, Feb. 24. DiCenso and his band performed the music for the evening.
Stories this photo appears in:

Organization hosts "pop-up" party in downtown McLean.
Fifty years ago, the McLean Project for the Arts began as a way for local artists to get together, meet the local community and sell a few paintings while they are at it. The organization has undergone many changes since then, establishing a gallery at the McLean Community Center and putting on several signature events per year, but it remains the same at its core.