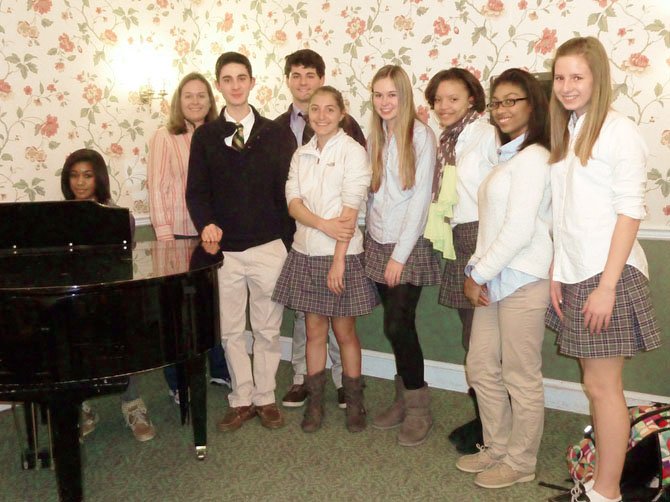 Gabby McIntosh, (at the piano) Dr. Sara Romeyn, Justin Schuble, Max Bramson, Jessica Mays, Allison Leasure, Chandler Bryant, Amala Nixon and Sarah Bair volunteer at Manor Care.
Stories this photo appears in:

Through community service, everyone benefits.
"Because of Bullis, A Wider Circle has a more dignified space. Because of Bullis' lacrosse team, we were able to unload 300 mattresses in a couple of hours — giving 300 more Montgomery County residents a bed to sleep in that evening.