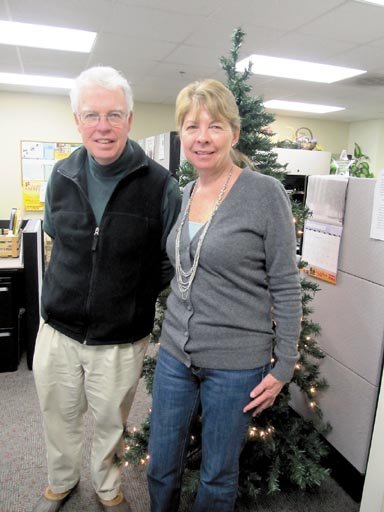 Volunteer Peter Spain, of Vienna, and Lynne Galanis, Food for Others finance manager, help low-income and unemployed residents fill out paperwork on Friday, Dec. 8. "We try to make people feel dignified, so we want to have a welcoming atmosphere," Galanis said.
Stories this photo appears in:

Area residents donate 23,746 hours to help Food for Others fight hunger.
"Volunteers are the heart and soul of our organization, and we view volunteers as our partners in the fight against hunger." — Roxanne Rice, executive director of Food for Others