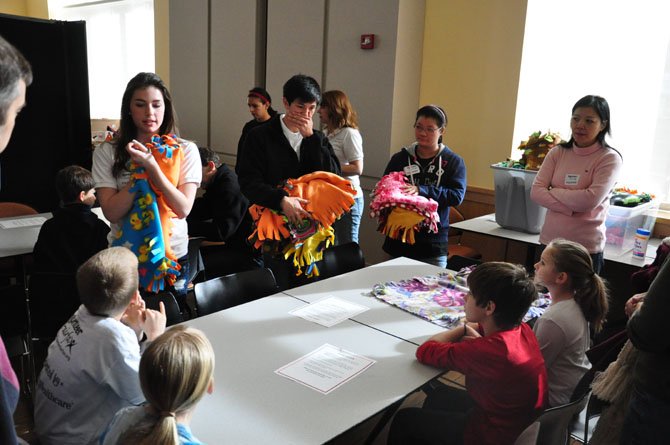 Maddie Pelgrim, a sophomore at Oakton High School and founder of Maddie's Blankets, leads a briefing during a volunteer event.
Stories this photo appears in:

Club's open house examines ways for families to volunteer.
The Herndon Moms Offering Moms Support (MOMS) club hosted an open house at ArtSpace Thursday, Jan. 17, to help local families discover ways they can serve their community. The open house brought in representatives from Volunteer Fairfax, the Leukemia and Lymphoma Society, Maddie's Blankets and Fairfax Releaf provided multiple ways for families to get involved, depending on their interests.