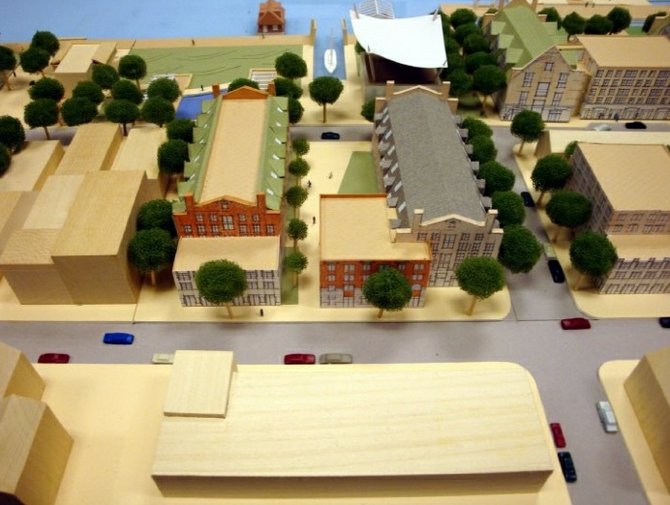 Cummings/Turner Block: Owned by the Cummings family and the Turner family, these sites are part of a block that has a total of 100,992 square feet of existing buildings. The small-area plan under consideration could more than triple the density at the site now, increasing the allowable density by 50 percent. A hotel could be constructed within the next three to five years.

Stories this photo appears in:

Carr Hospitality seeks approval for concept even though zoning has yet to be approved.
One of the ghosts haunting the Alexandria waterfront is Samuel Cummings, international arms dealer who owned a warehouse now at the center of a controversial redevelopment proposal.

City Council poised to adopt controversial plan to increase density and allow hotels.
In the game of Monopoly, players that have four houses on each property in a color group can buy a hotel from the bank and plunk the red plastic piece down and start raking in cash.