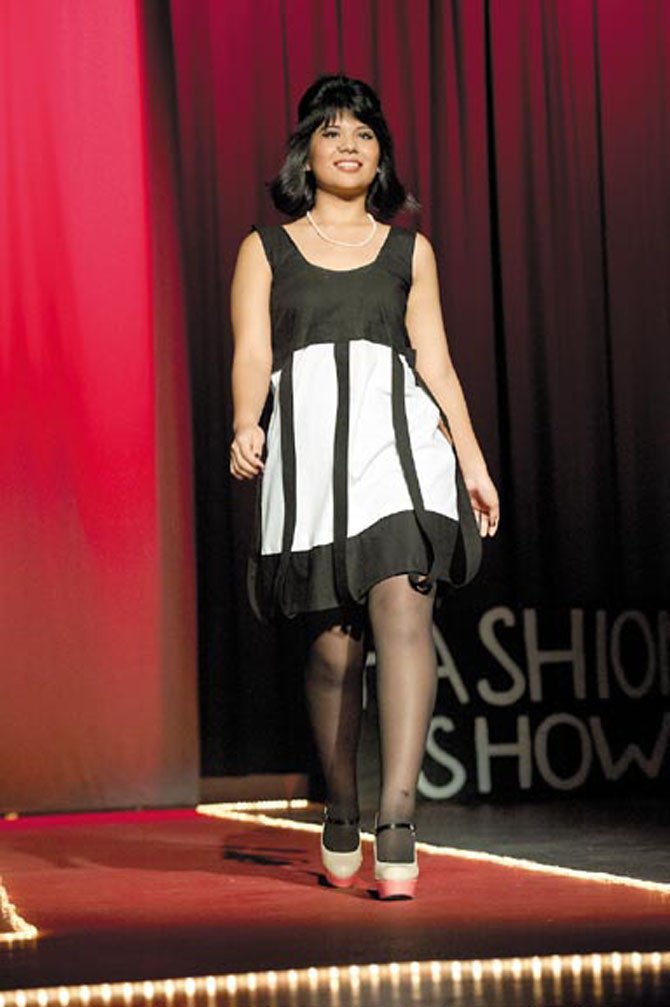 Marcela Balderama wears a look in the Robnison DECA Fashion Show on Jan. 11 designed by Robinson senior Paul Warren. "I decided I should do something big and exciting since it is my senior year," said Warren.
Stories this photo appears in:

On Jan. 11, the students of the Robinson Secondary School DECA club, a chapter of an international organization aimed at preparing high school students for careers in marketing, finance, hospitality and management, held its sixth annual DECA Fashion Show, showcasing the designs and fashion-stylings of DECA members at Robinson.