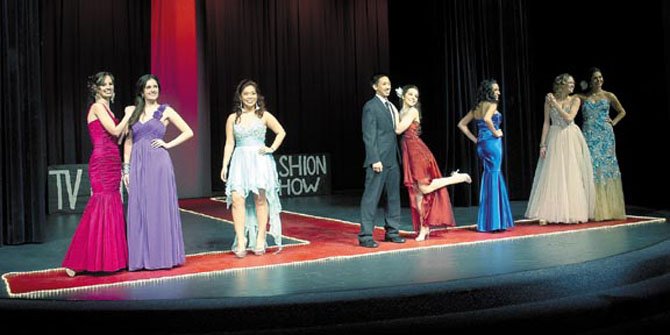 Robinson Secondary School students glam it up during the Jan. 11 DECA Fashion Show organized and run by students. Looks in the show were organized into scenes from popular television shows. This final scene was from "The Bachelor." Pictured here (in no particular order): Jana Abutayeh, Hayley Aguayo, Mora Azez, Katie Jones, Charlie Nguyen, Rachel Thomas, Sarah Thompson.
Stories this photo appears in:

On Jan. 11, the students of the Robinson Secondary School DECA club, a chapter of an international organization aimed at preparing high school students for careers in marketing, finance, hospitality and management, held its sixth annual DECA Fashion Show, showcasing the designs and fashion-stylings of DECA members at Robinson.