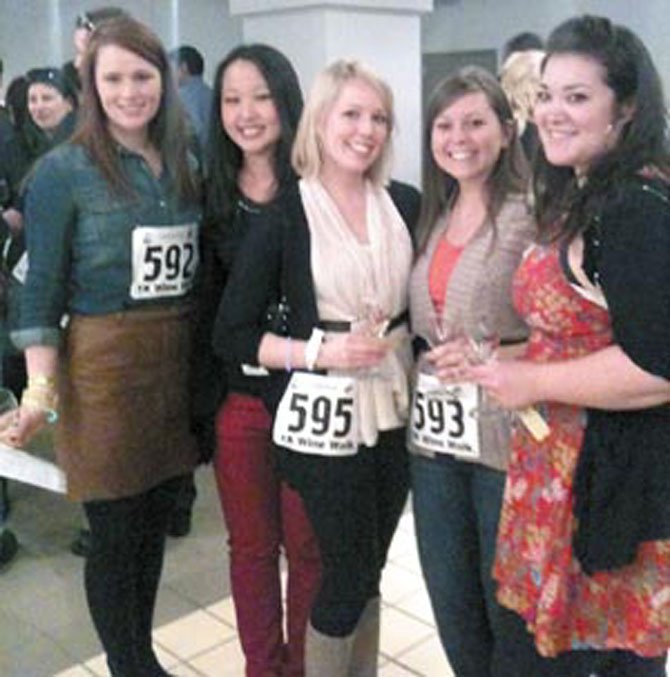 Lindsey Sharpe, Ava Maher, Cammy Contizan, Christy MacPherson and Tiffany Payne finish strong at the second annual 1K Wine Walk at the Crystal City shops in Arlington.
Stories this photo appears in:

1K wine walk promotes Crystal City shopping.
Long distance races require advanced preparation, determination and grit. 1K wine walks, on the other hand, require a willingness to step outside of boundaries and try new tastes.