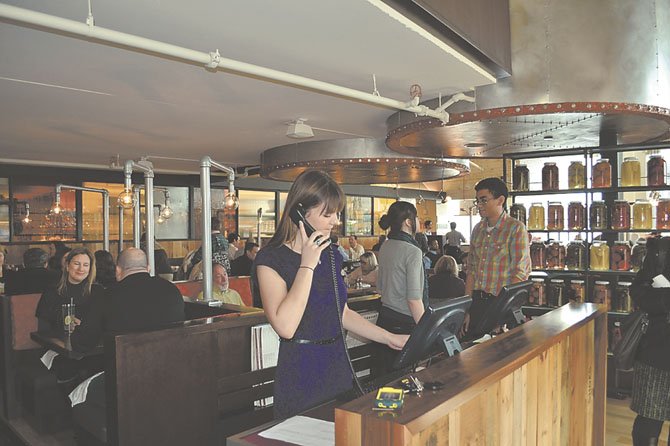 Hosts Melissa Walch and Christopher Tomoche with Hospitality Coordinator Cameron Jenson work the lunch hour rush at Founding Farmers restaurant in Potomac. The restaurant boasts a menu featuring local ingredients sourced from sustainable producers.
Stories this photo appears in:

Local restaurant named one of healthiest in America.
Lunch hour at Founding Farmers in Potomac is bustling. Waiters hustle to serve ravenous midday diners. Orders for salads of Belgian endive and spinach sprinkled with blue cheese and balsamic onions roll into the kitchen. Pristine plates piled high with as much local and organic produce as possible roll out.