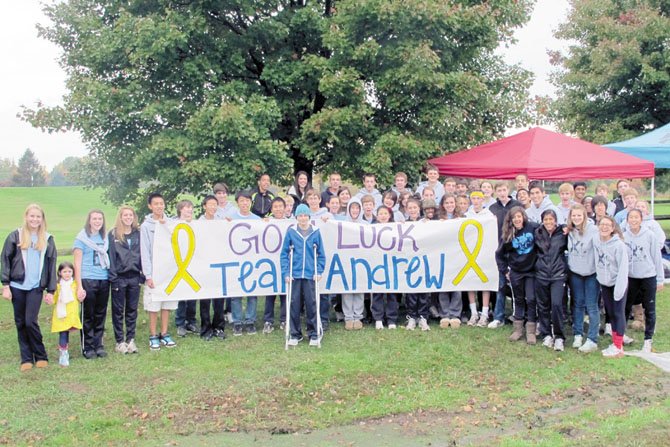 Andrew McCaffrey with the CVHS cross-country team during a meet in October. During the season, the school's cross-country program was called Team Andrew, in support of him and his family.
Stories this photo appears in:

Event honors teen, supports childhood-cancer research.
The McCaffreys have only lived in the Centreville/Clifton area for a year, but the local community has already embraced this family with both arms. And on Friday, Feb. 3, three schools are holding PJammin Day in honor of 13-year-old Andrew McCaffrey, who's currently battling bone cancer.