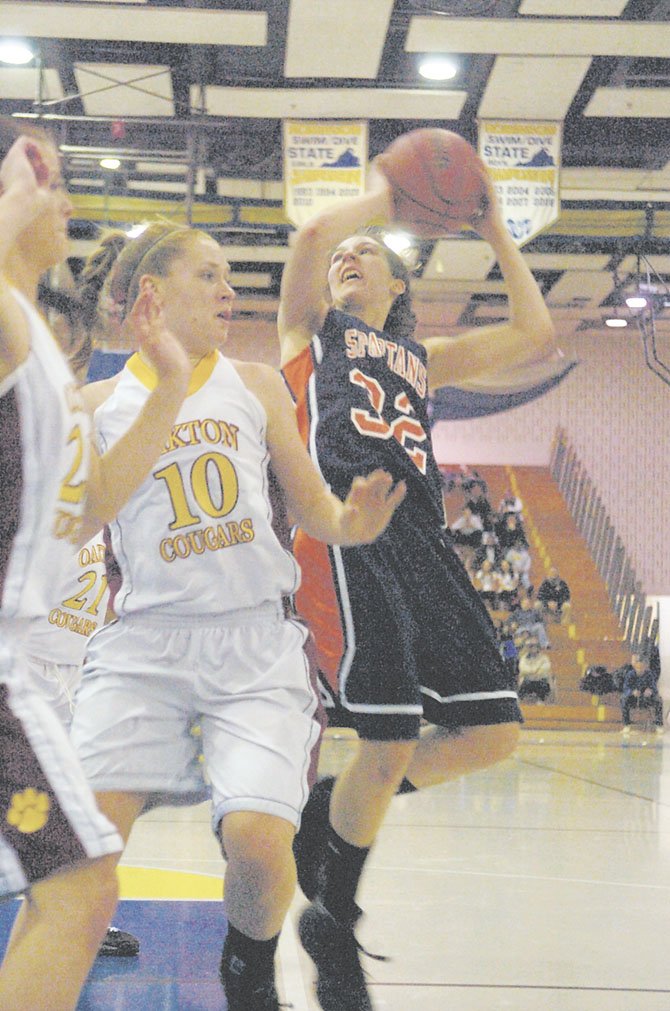 The Coyer twins, Caroline and Katherine, make up the best backcourt in the Northern Region. Pictured here is Katherine (10), who is averaging over 14 points per game this season.
Stories this photo appears in:

Caroline Coyer becomes school's all-time assists leader.
The Oakton High girls' basketball team is annually a formidable team and one of the top outfits in the state of Virginia. The Cougars won region crowns in 2009 and 2010. Last year, after winning the Concorde District tournament title and then reaching the Northern Region tournament semifinals, they saw their season end with a round of four defeat to West Springfield High. That setback, which ended the Cougars' season and prevented them from qualifying for the state tournament, was Oakton's first and only loss of the season and ended their hopes of winning a third straight region crown.