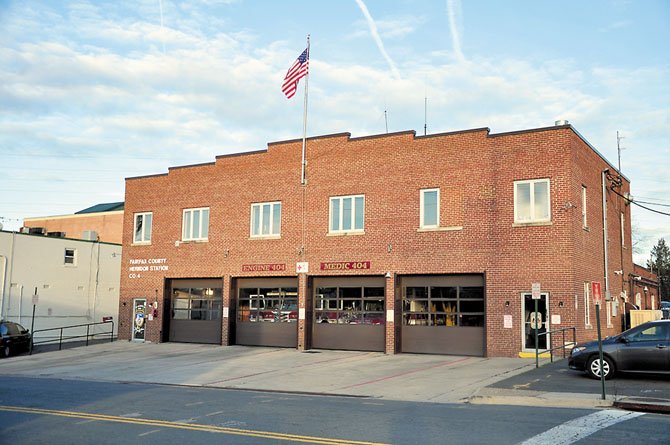 The Herndon Fire Station will be replaced by 2015 with a bigger facility that will allow the firefighters to house more units and equipment. The station's central location makes it necessary to build the new station on the same lot.
Stories this photo appears in:

Expected to open in 2015, new facility will offer more space, flexibility.
The Fairfax County Fire and Rescue Department, along with the county's Public Works and Environmental Services division have begun the process of renovating the Herndon Fire Station, located on Spring Street. The original station, built in 1950, will be replaced with a facility that can better handle the special equipment and volume of calls currently serviced at the station.