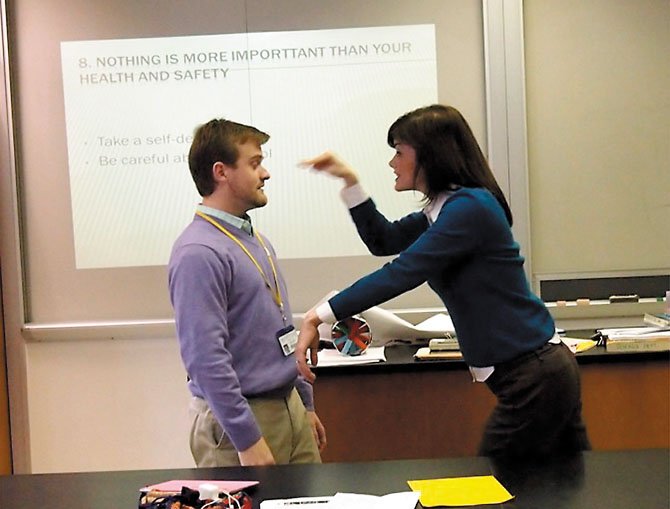 Staff members Chris Boragno and Shannon Pitcher Van Why demonstrate self-defense techniques.
Stories this photo appears in:

Teachers present their dream courses.
If you had the opportunity to design a new urban plan for Potomac Village, what would you change? Twelve junior and senior students from the Connelly School of the Holy Child were given this challenge Tuesday morning, Jan. 24, during a surprise "mini-mester" day. After an explanation of what city planning is all about by teacher Cindy Kahan, the girls were assigned to "dream big with no constraints.