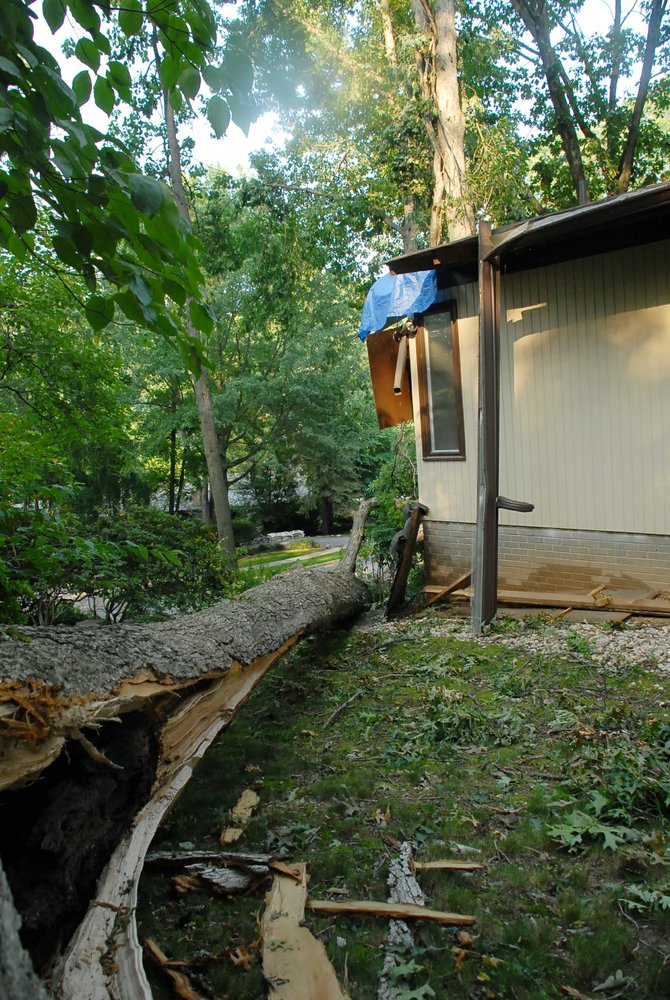 A 50-foot oak tree smashed into Randy and Nina Sands' home on South Shore Dr. in Reston during Friday's storm.
Stories this photo appears in:

Strong winds knock out power and phone service, causing tree damage.
On Friday night a line of powerful storms moved through the D.C. area. The storms hit the Reston area around 10:30 p.m., taking many residents by surprise. The storms knocked out power and phone reception throughout Reston and caused significant tree damage.