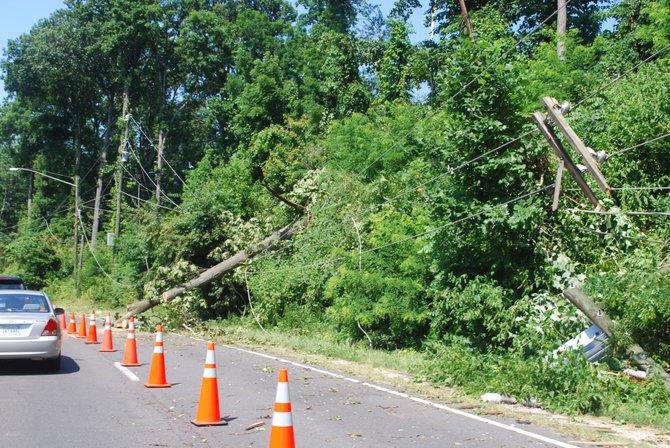 One person was killed while driving at the intersection of Old Keene Mill Road and Bauer Drive in Springfield.
Stories this photo appears in:
At least two dead in Fairfax; 285,000 residents still without power after Friday night's hurricane force winds.
Winds of more than 70 miles per hour swept through Fairfax County Friday night. Power went out as the storm blew into the area around 10:30 p.m. with hurricane force winds sounding like a freight train.